Mr. Tsunosaurus
Massage item compatible with electrostatic touch panels.
900JPY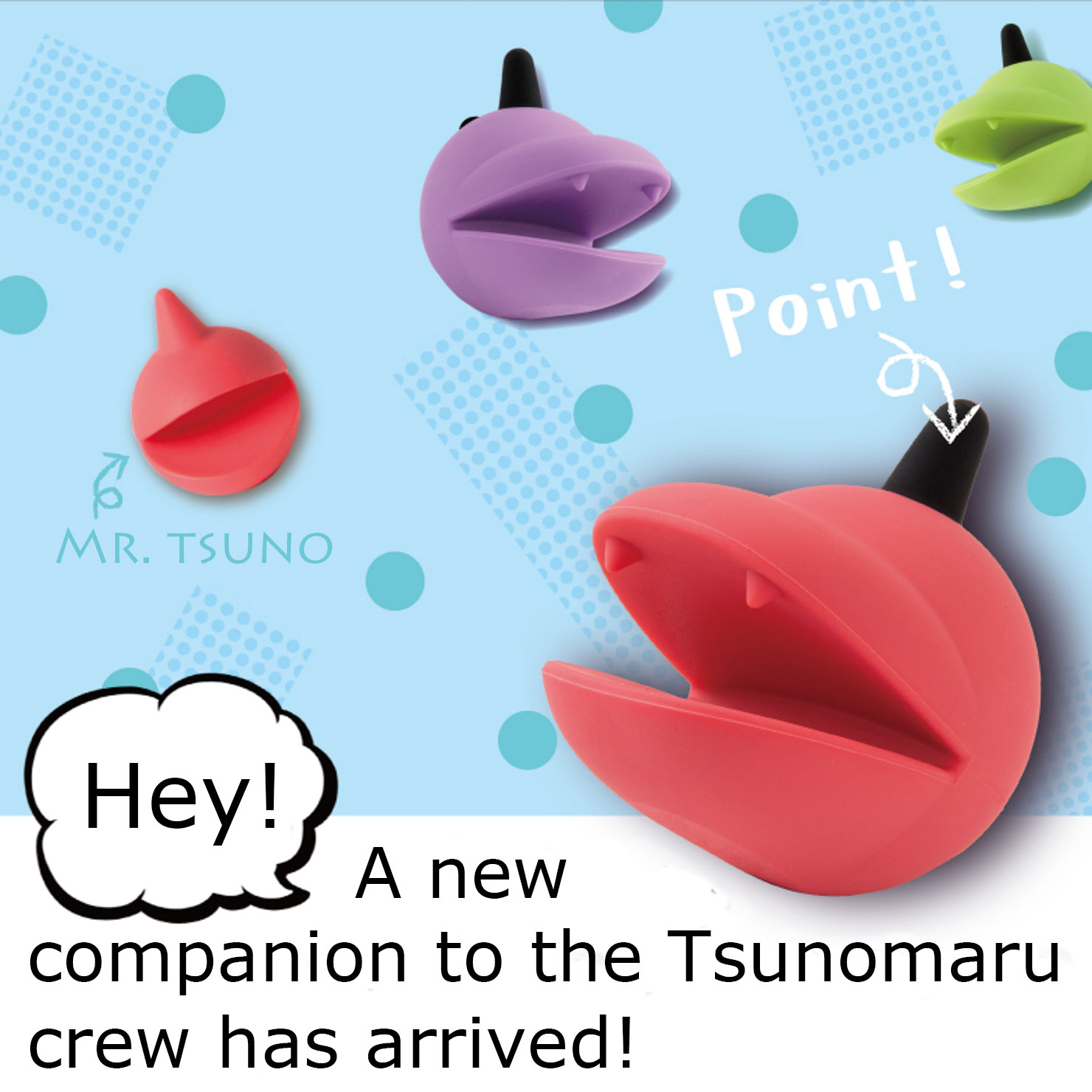 The palm-sized massager "Tsunomaru" now has a new companion,the evolved "Tsunosaurus!"Here are some points that have evolved.
POINT1 As a massager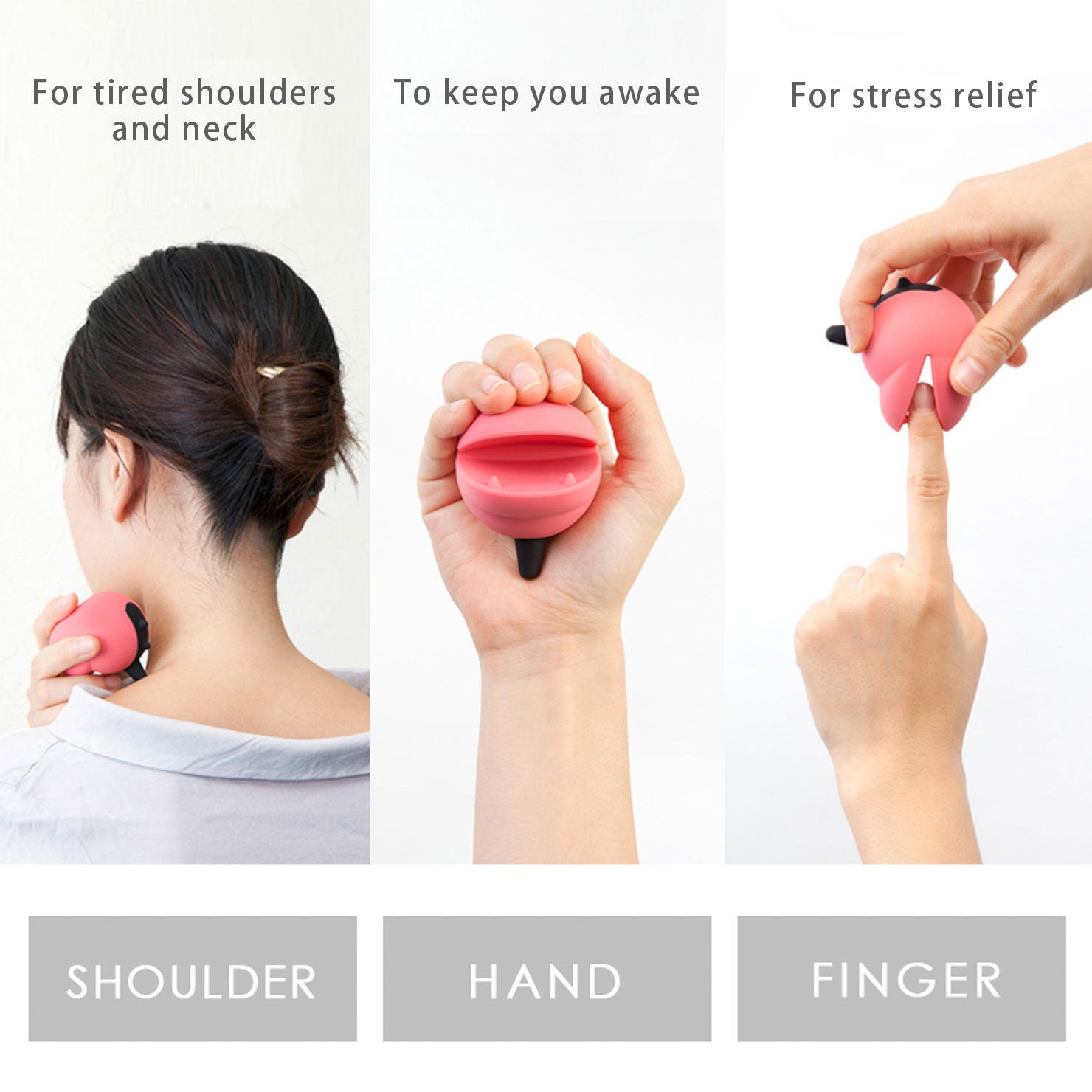 The Tsunosaurus has three massage patterns: squeezing, pinching, and pushing,to relieve fatigue from working at home.

For example:
・Wake up from a long web meeting by gently squeezing.
・When you're frustrated, release the stress by pinching your fingertips.
・The horn can be used to rub your neck and shoulders when they are strained from working at home.
POINT2 As a massager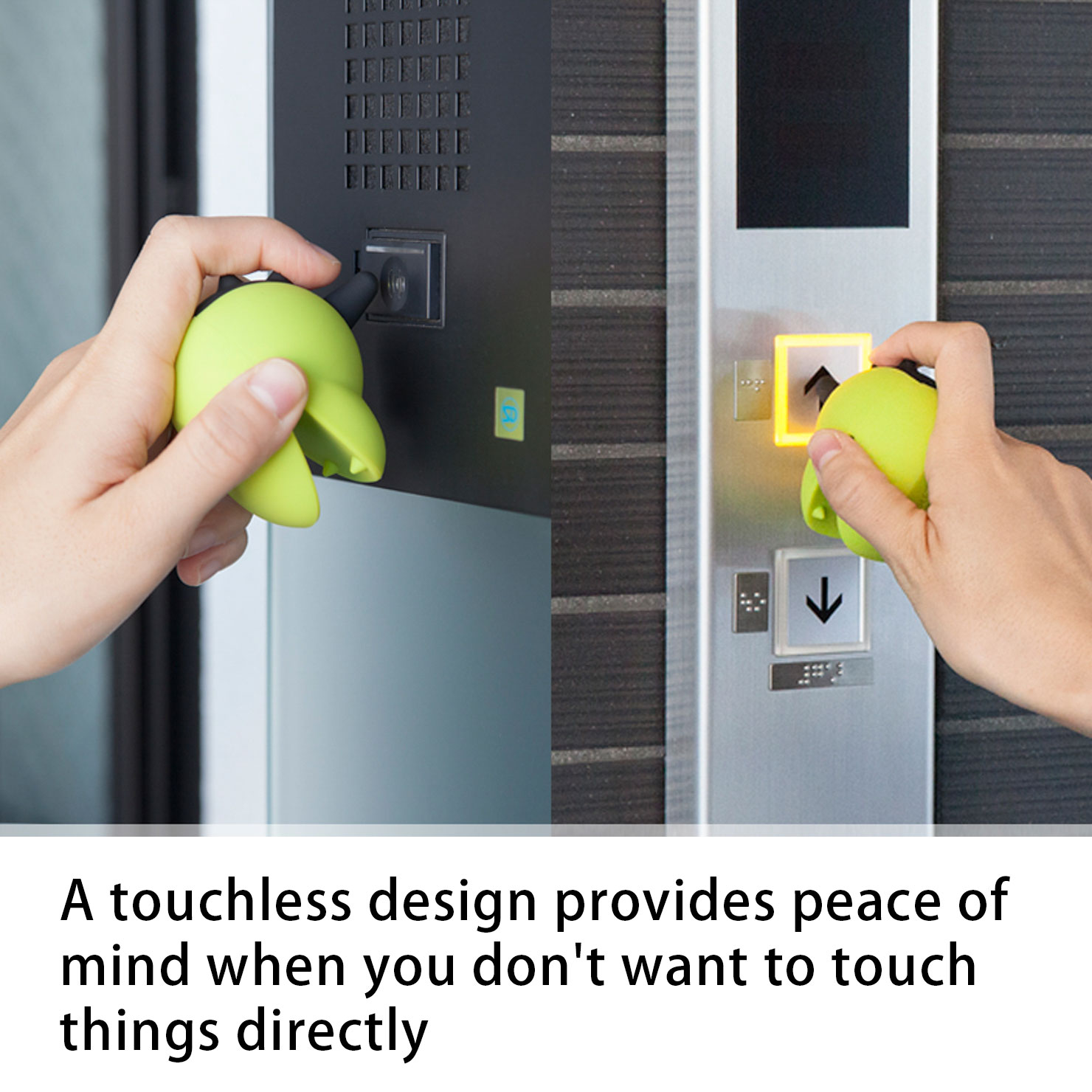 The black horn is made of conductive silicone rubber that is compatible with electrostatic touch panels.It can also be used to press the buttons of electrostatic elevators.For example, you can use it to press doorbells when you are out without touching them directly.
*When using it as an electrostatic touchless device, please use it with your finger touching the black conductive silicon part.

Product details
Material

Silicone rubber
Main body: antibacterial
Horn part: conductive
Colors

Salmon pink / Lavender / Lime green
Dimensions

65x45x65mm
Weight

85g
Notes

● This product is not intended as a medical device. It should only be used for its intended purpose.
● Use and store out of reach of pets and small children.
● If you experience pain during or after use, suspend use of the product and consult a medical expert.
● Do not use for prolonged periods on the same part of the body.
● If the product becomes heavily stained, wash with water and dry in the shade.