POINT1 One-touch Roll-up Case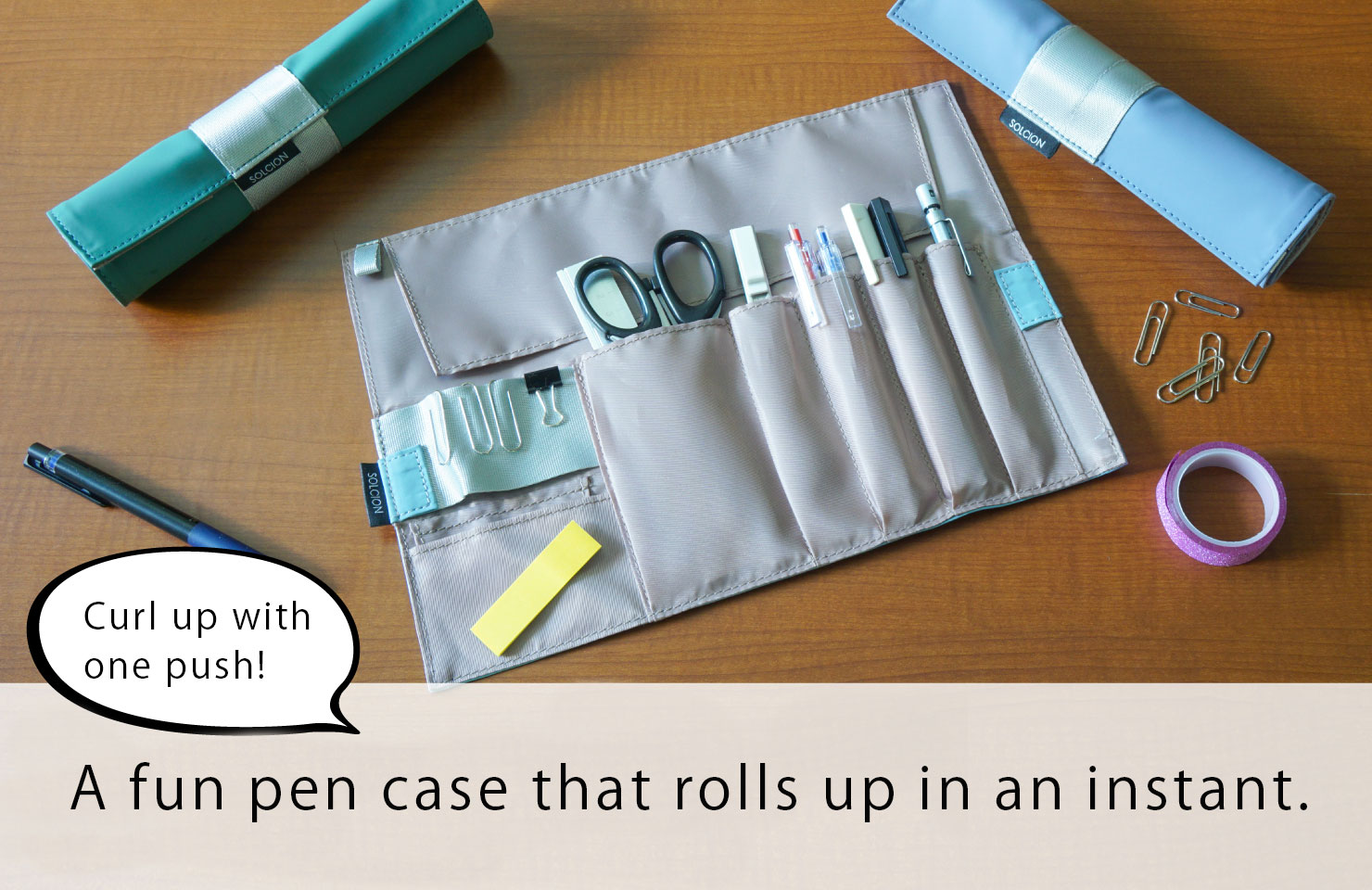 This pen case can be folded in an instant with a single push. It's so easy that folding it becomes a habit.
One push and it's all rolled up! Saves you the trouble of folding it.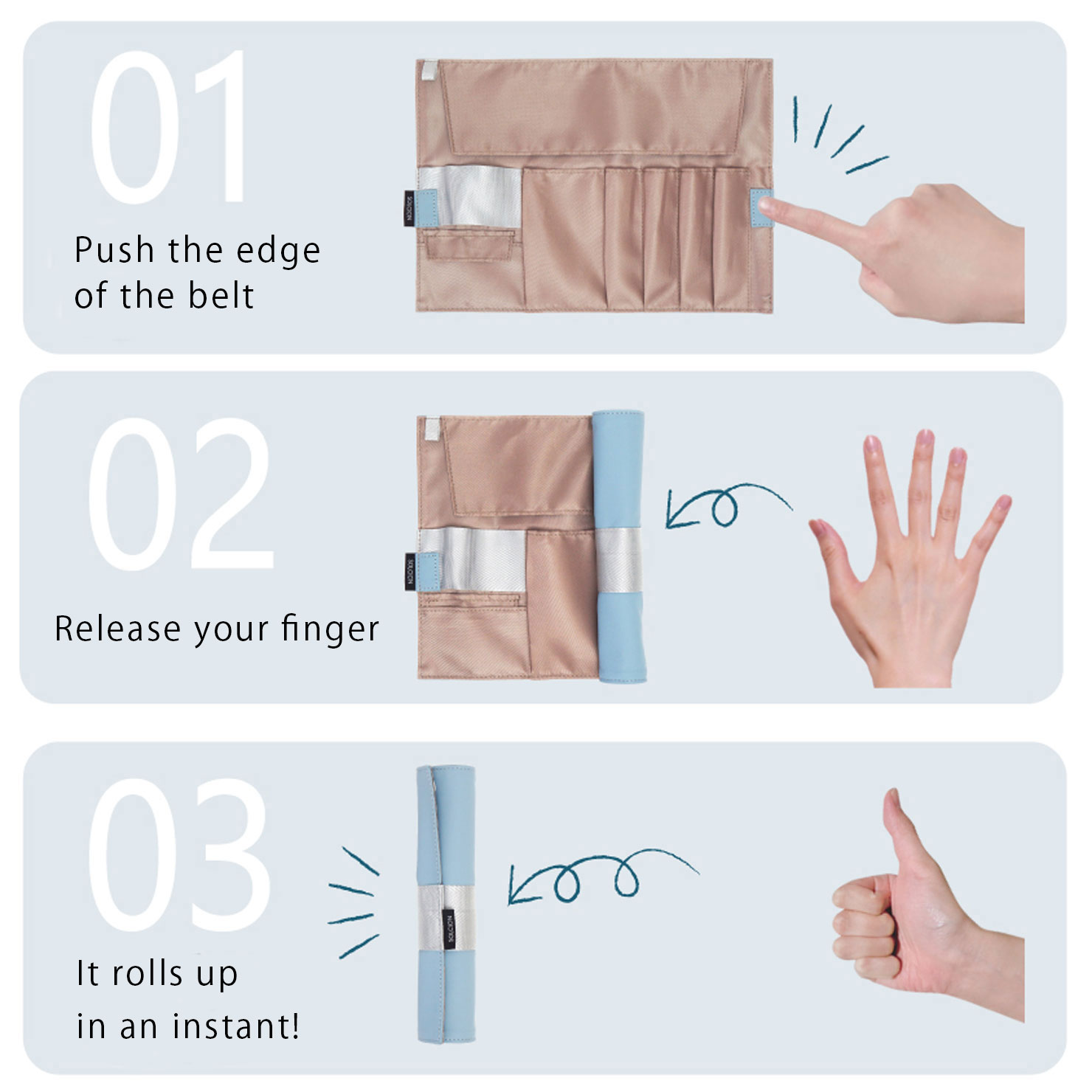 Roll-up pen cases are stylish and popular, but it is troublesome to fold them every time you use them... KURUNT solves this problem in an instant. Just press the center of the edge with your finger while it is unfolded, and it folds up in an instant.
POINT2 How to use it as a pen case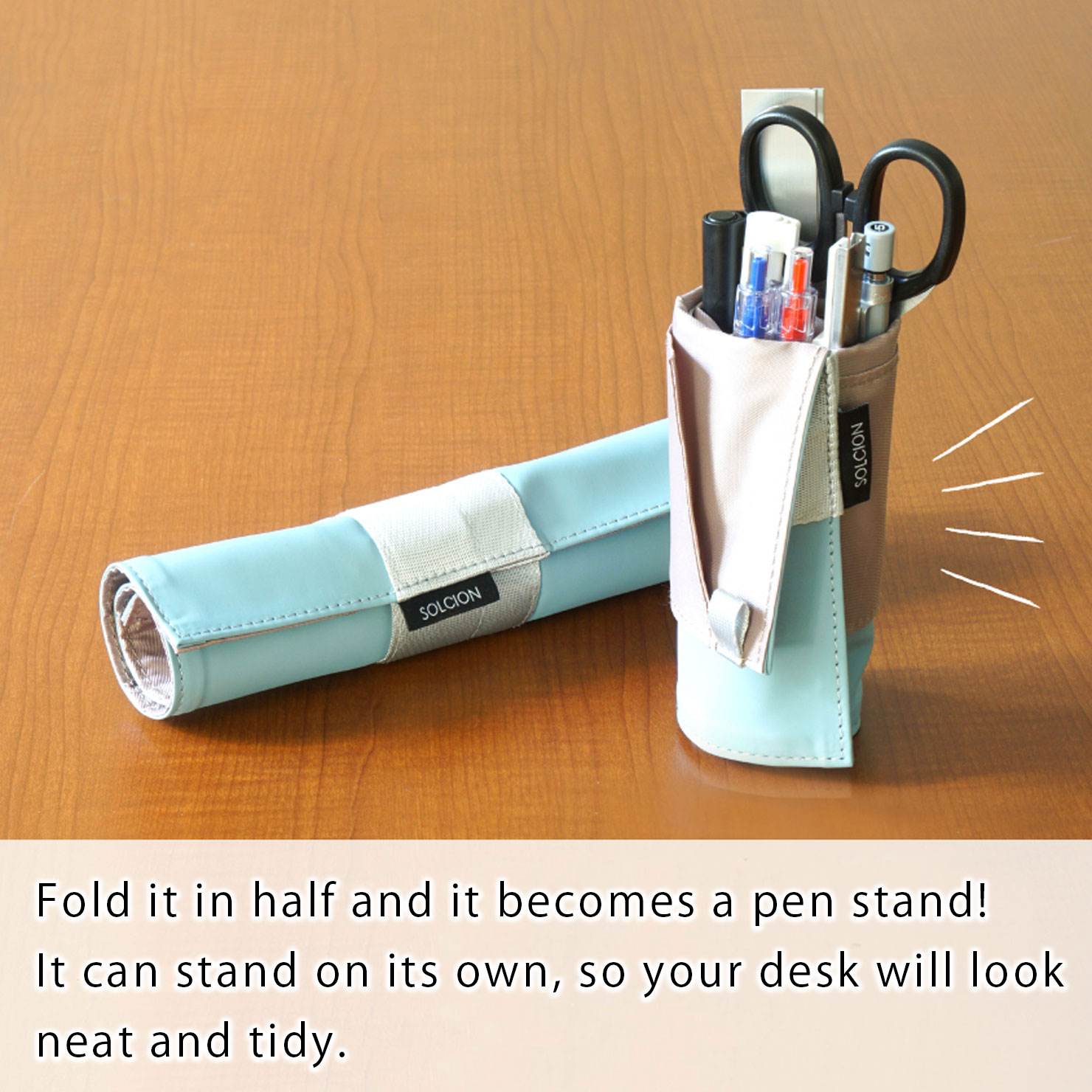 A convenient pen stand for use during lectures and work.KURUNT can be transformed into a pen stand in an instant.
Just fold it in half and push! Instant pen stand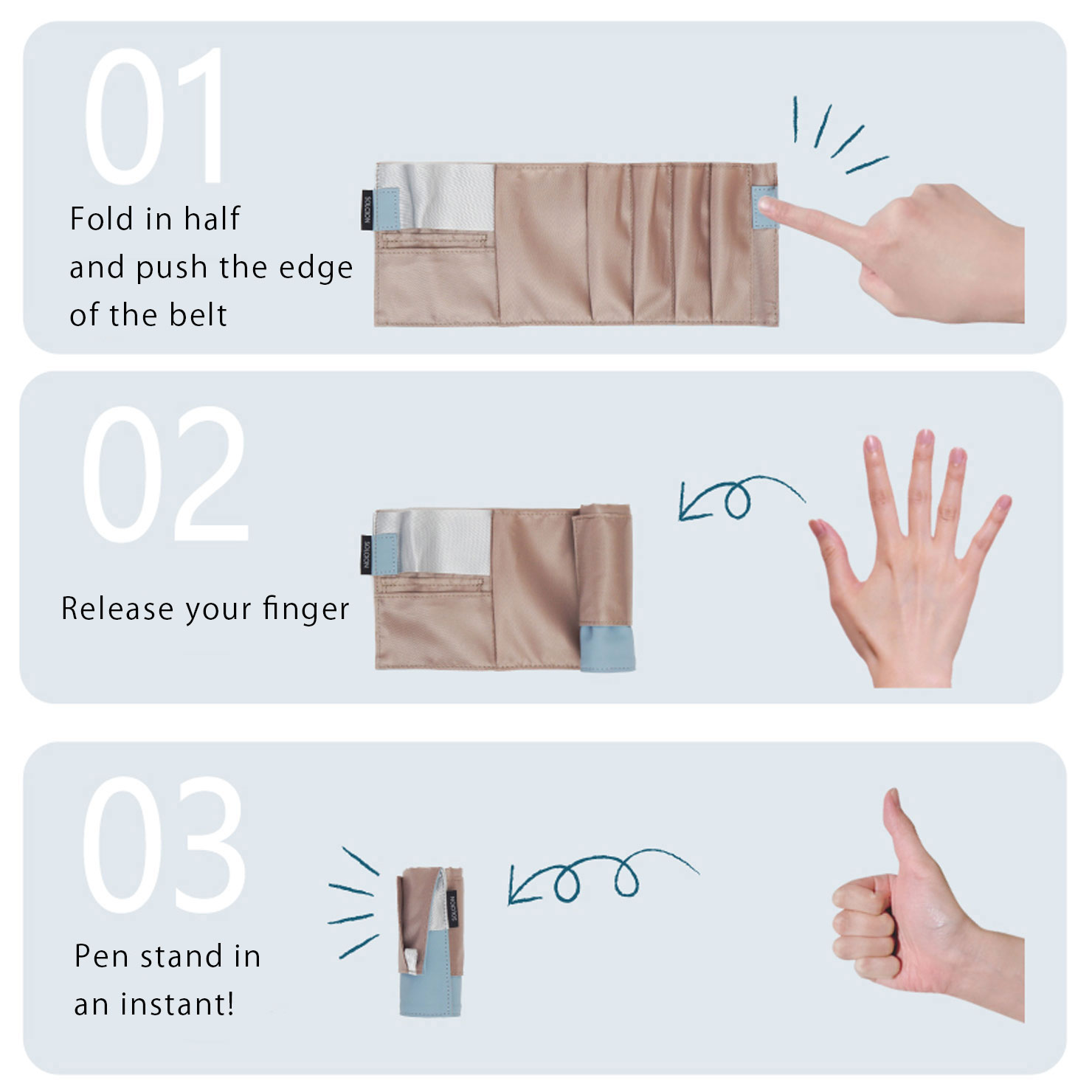 Just fold it in half and give it a push to turn it into a pen stand.Makes your desk more spacious.
Easy to carry, easy to take out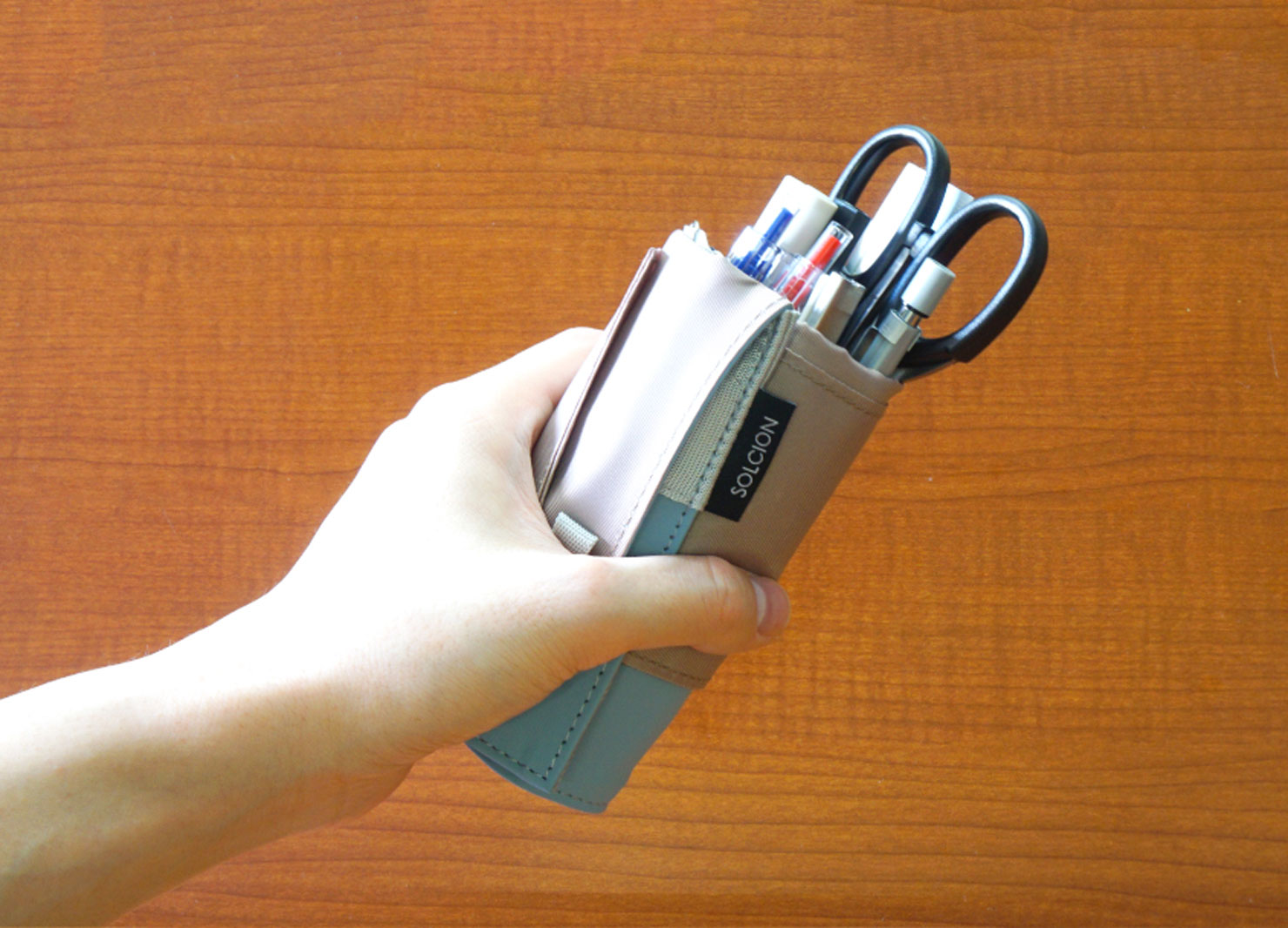 The pen stand makes it easy to lend or borrow writing utensils and to take out what you want to use.You can see what's inside, so you don't have to search for it.
POINT3 With pockets, you can store small items too!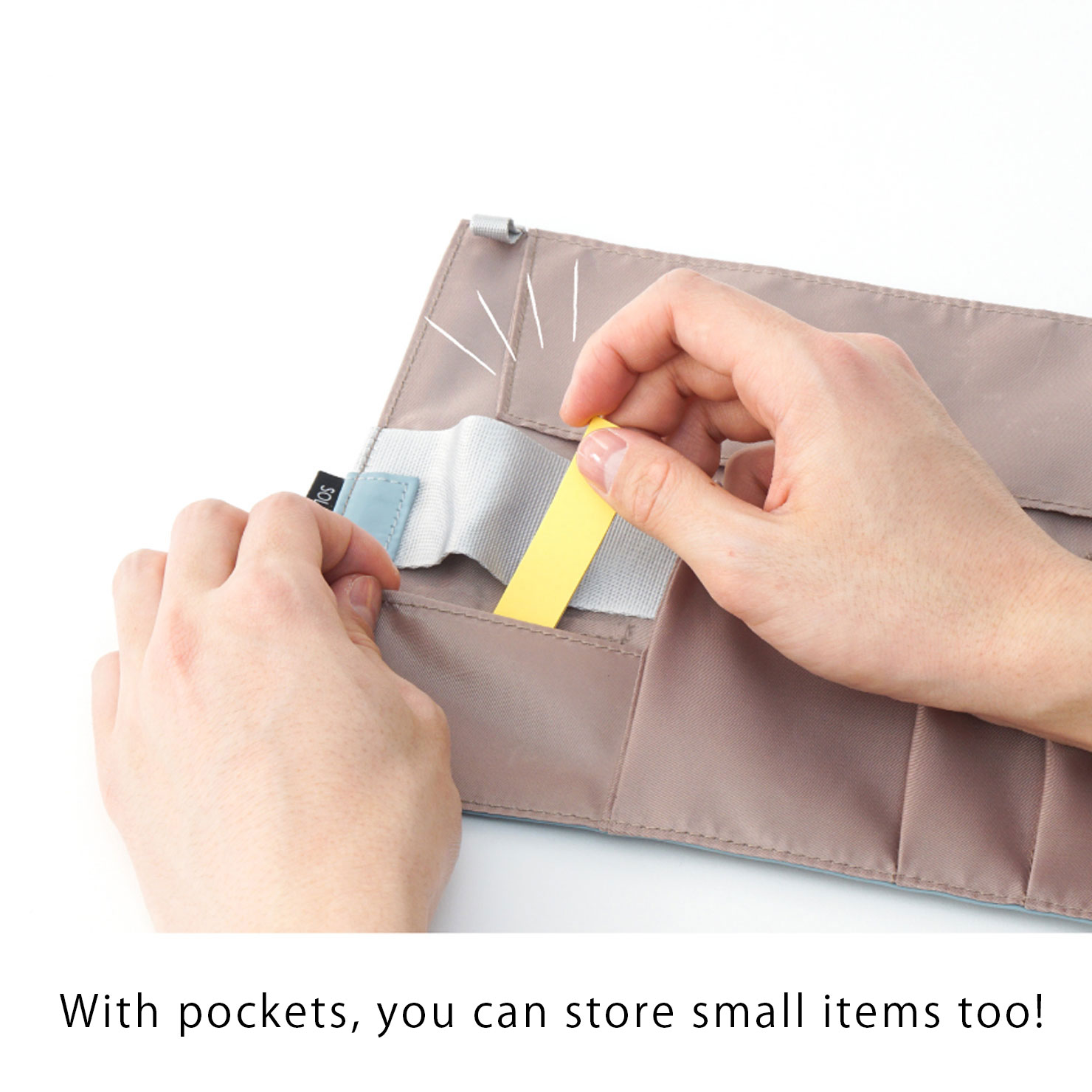 Pockets are included to store small items such as erasers and sticky notes.These can be stored separately from the pens for easy access without having to search for them.
With a band to hold a clip
There is a band on top of the pocket where you can store clips.
Loop for attaching a carabiner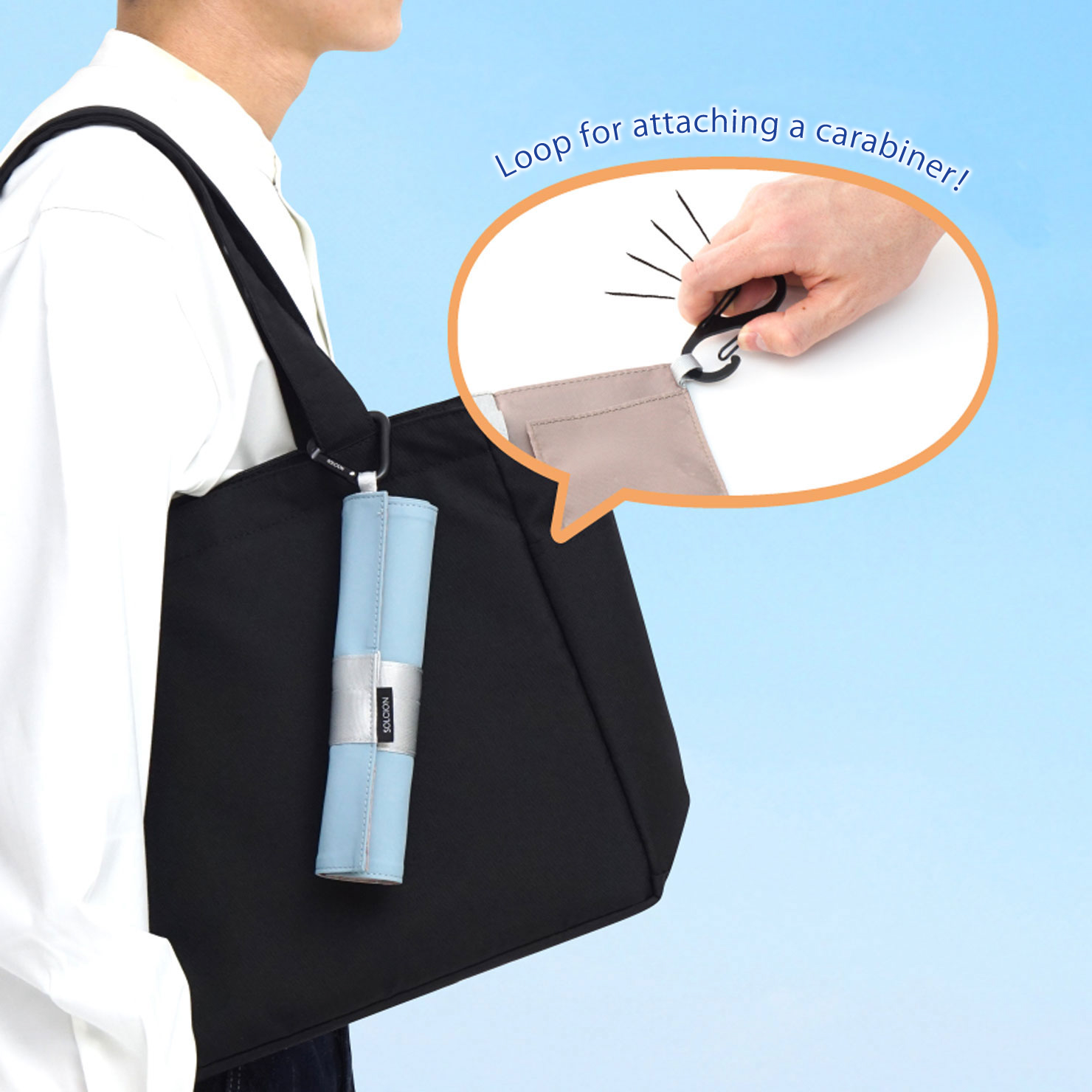 By attaching a carabiner to the loop, you can carry it in your bag.
(*Carabiner is not included).
POINT4 Various Uses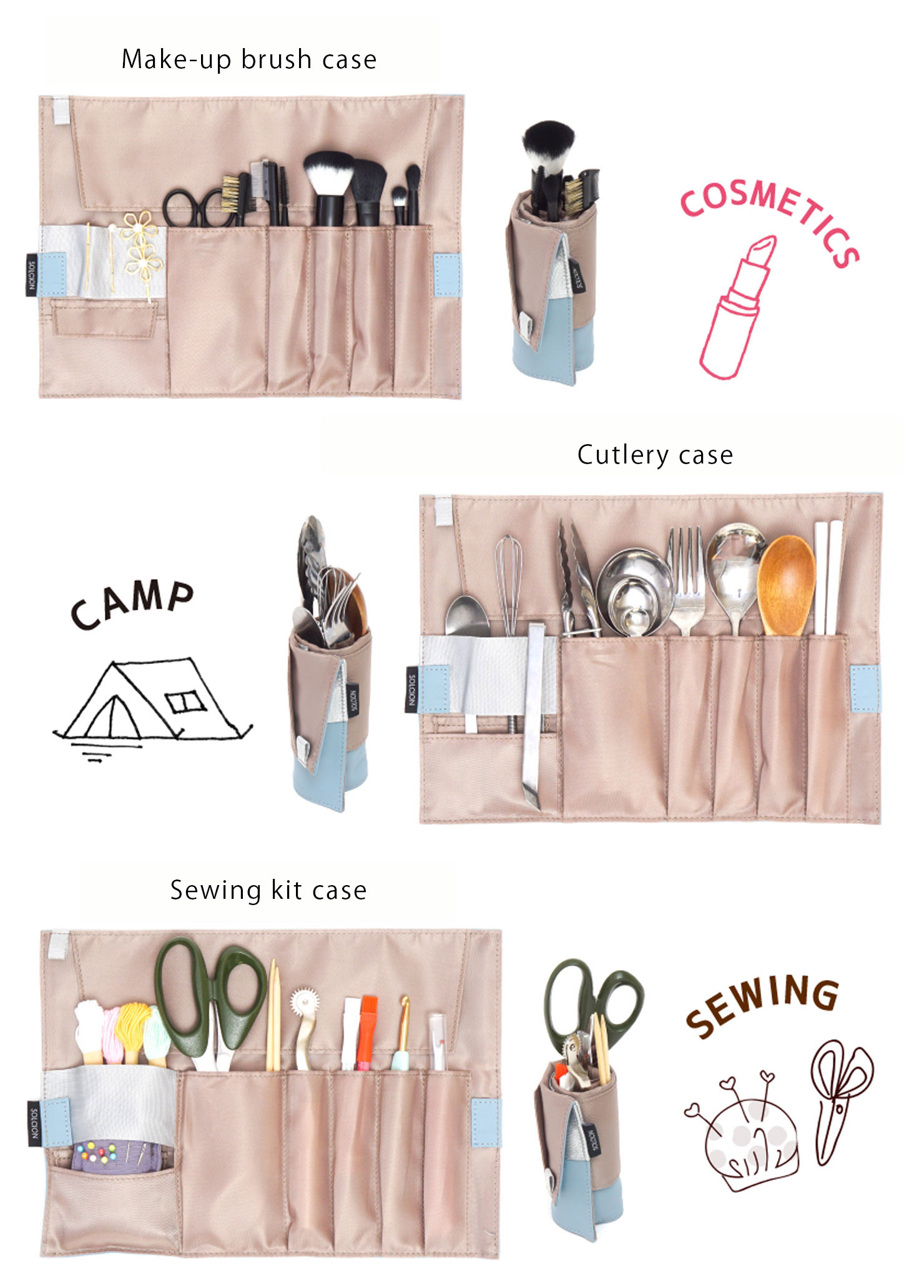 KURUNT can also be used as a make-up brush case or cutlery case depending on what you put inside. It can stand on a table, so it does not take up much space.
Product details
Material

Outer fabric:Polyester, polyurethane
Lining:Polyester
Belt:polypropylene
Core material: Carbon steel
Colors

Blue gray,Lavender,Smoky green
Weight

70g
Dimensions

Unfolded size: 210x300mm
Rolled up size: φ55x210mm
Size of the pen stand: φ60x125mm
How to care

If the product gets dirty, wipe it off with a lightly dampened cloth. If stains are difficult to remove, soak a damp cloth in diluted neutral detergent and wipe off. Do not use thinner, benzene, or alcohol-based solvents. Do not use thinner, benzene, or alcohol solvents, as they may cause color fading, discoloration, or deformation.
Precautions

●Do not launder.
●The color may fade if the product gets wet or chafed.
●Do not use or store in direct sunlight or in high temperatures or high humidity.
●Do not store in close contact with other materials.
●Keep away from heat sources.
●Folding may cause noticeable creases on the surface of the product.
●If organic or volatile solvents come in contact with the product, there is a possibility of discoloration.
●Please be careful when storing sharp-edged items.
●Please do not force the product beyond its capacity, as it may cause deformation or damage.
●Please do not use the product if it is damaged.
●Please note that the size of the product may vary slightly.
●Please note that we are not responsible for any malfunction, damage, or injury caused by improper repair, modification, or misuse.
●Please note that the specifications are subject to change without notice.