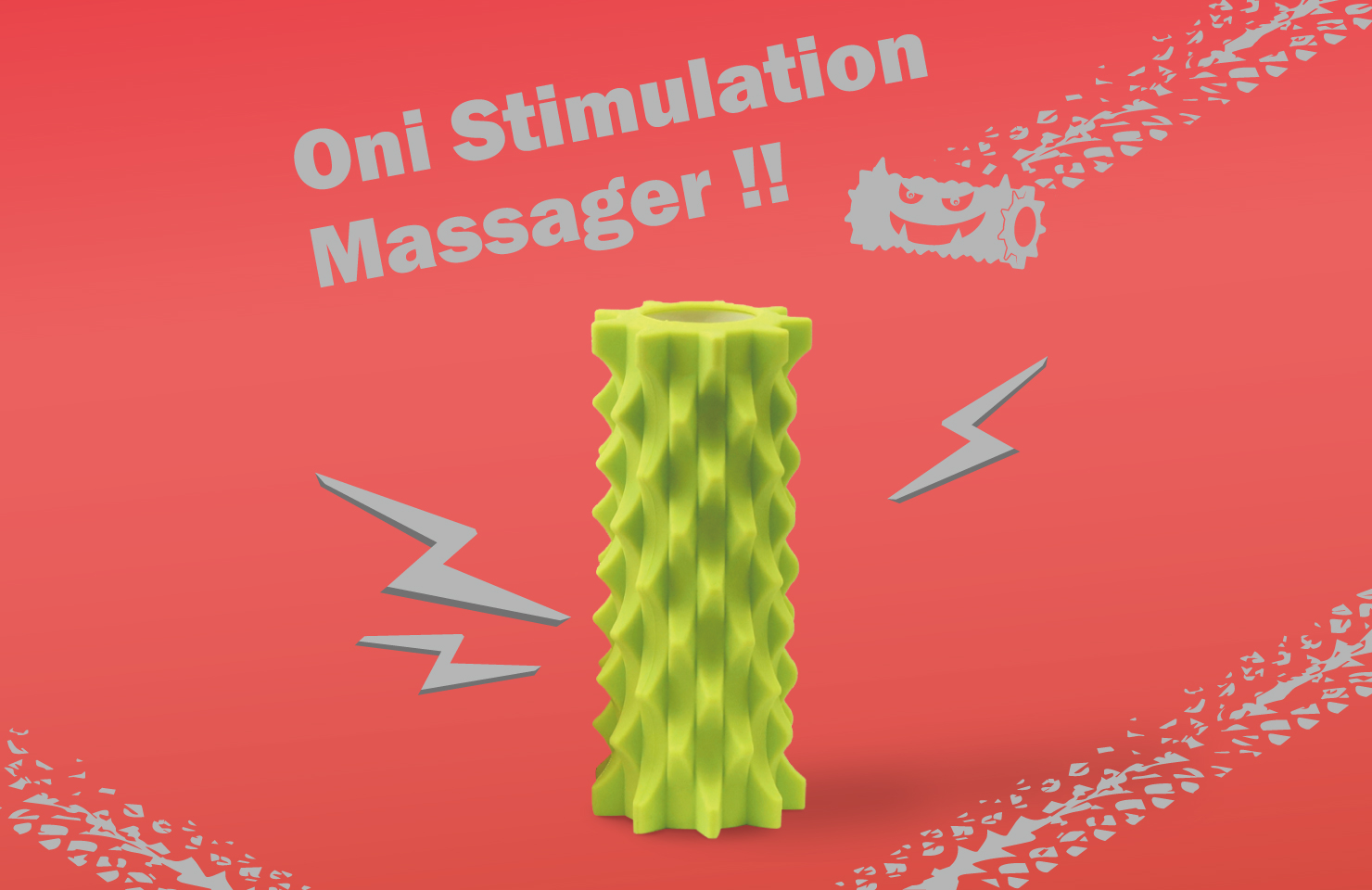 "Light stimulation is not enough!" For those who seek such strong stimulation, we introduce "Oni-goro," with a strong name and strong stimulation.
POINT1 The secret of strong stimulation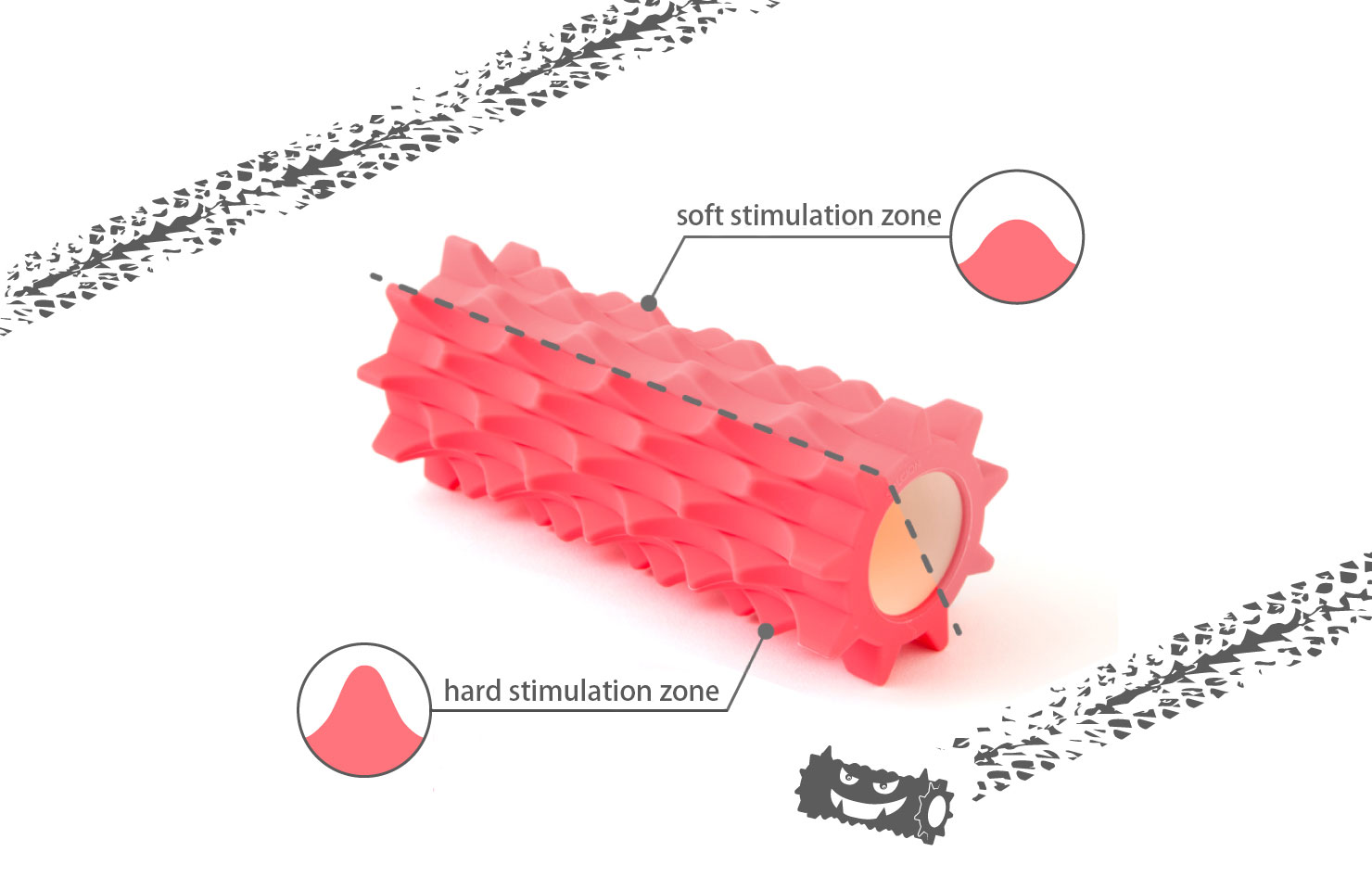 Each half-circle has a different height projection providing a hard stimulation zone for tired feet after standing. When you want to relax, use the soft stimulation zone.You can choose the strength of the stimulation according to your mood.Also, compared to similar products, the undulations of the protrusions are larger for even more stimulation!
POINT2 Relaxing while working at a desk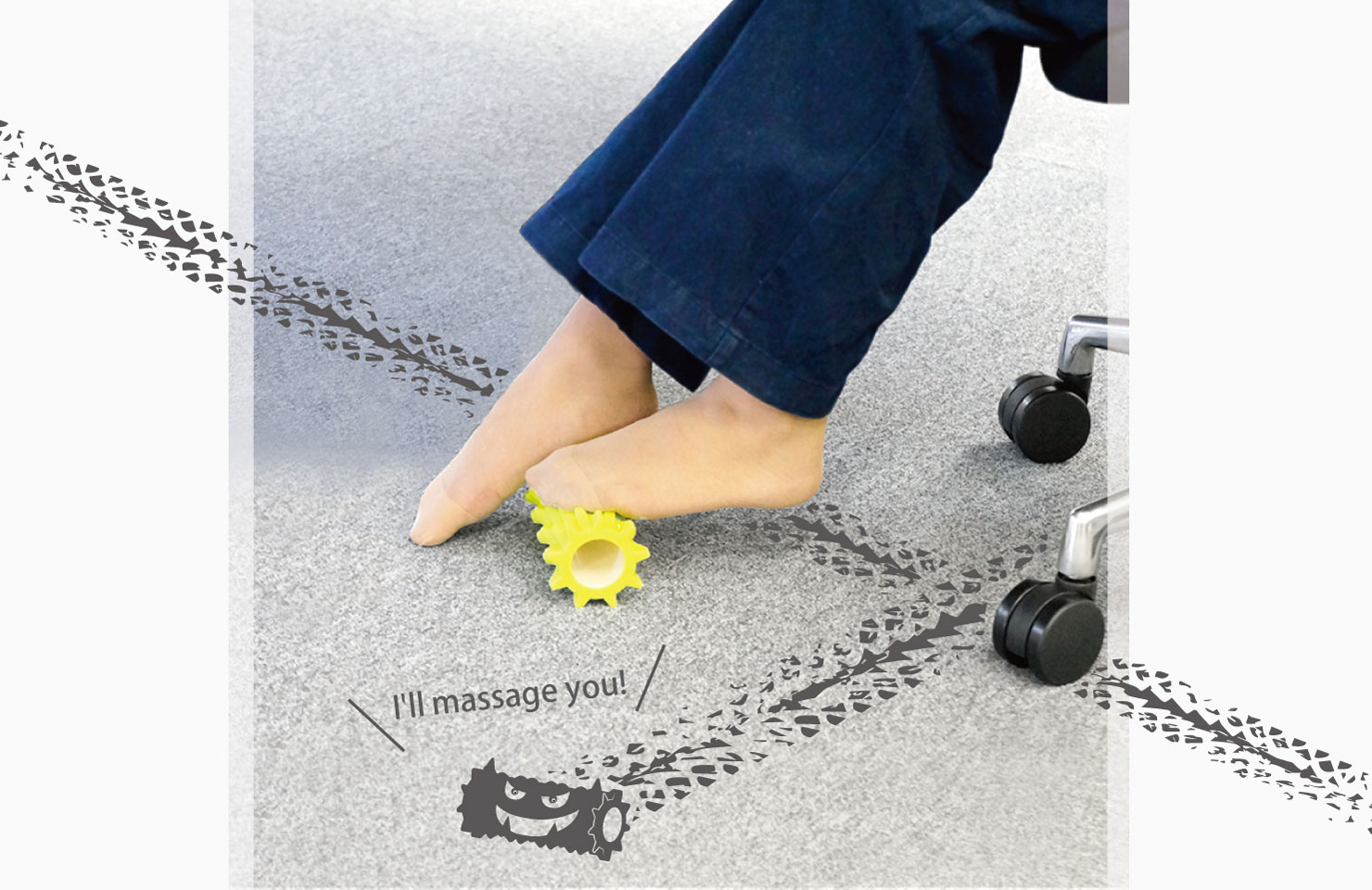 When you work at a desk for a long time, blood flow becomes slow and your legs tend to swell.We recommend that you perform a "foot massage" under your desk in between work and for a quick foot refresher.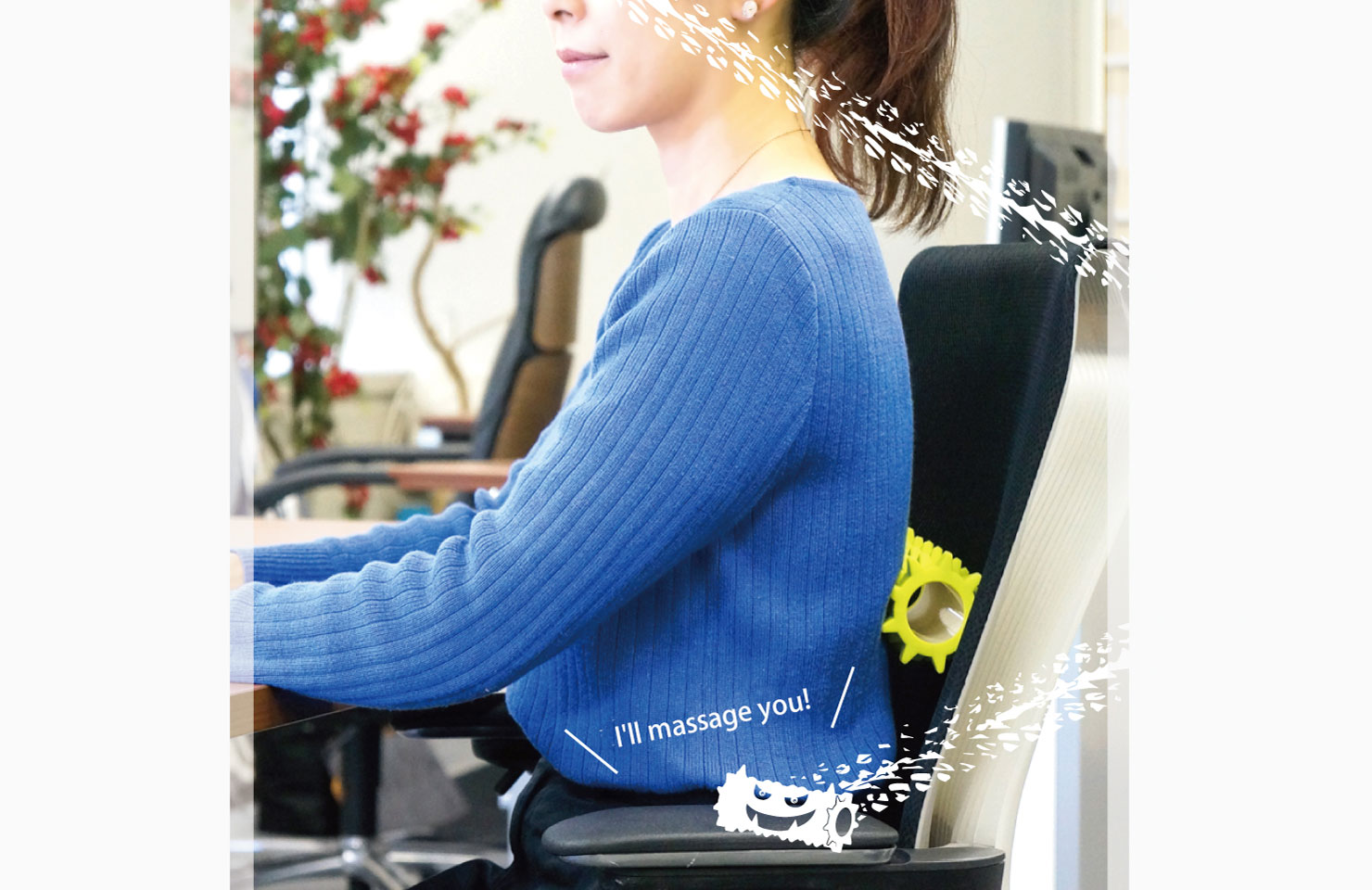 Stretching out with the back stretcher will stimulate your back!The "back massage" will refresh your mood!
POINT3 Relaxing at home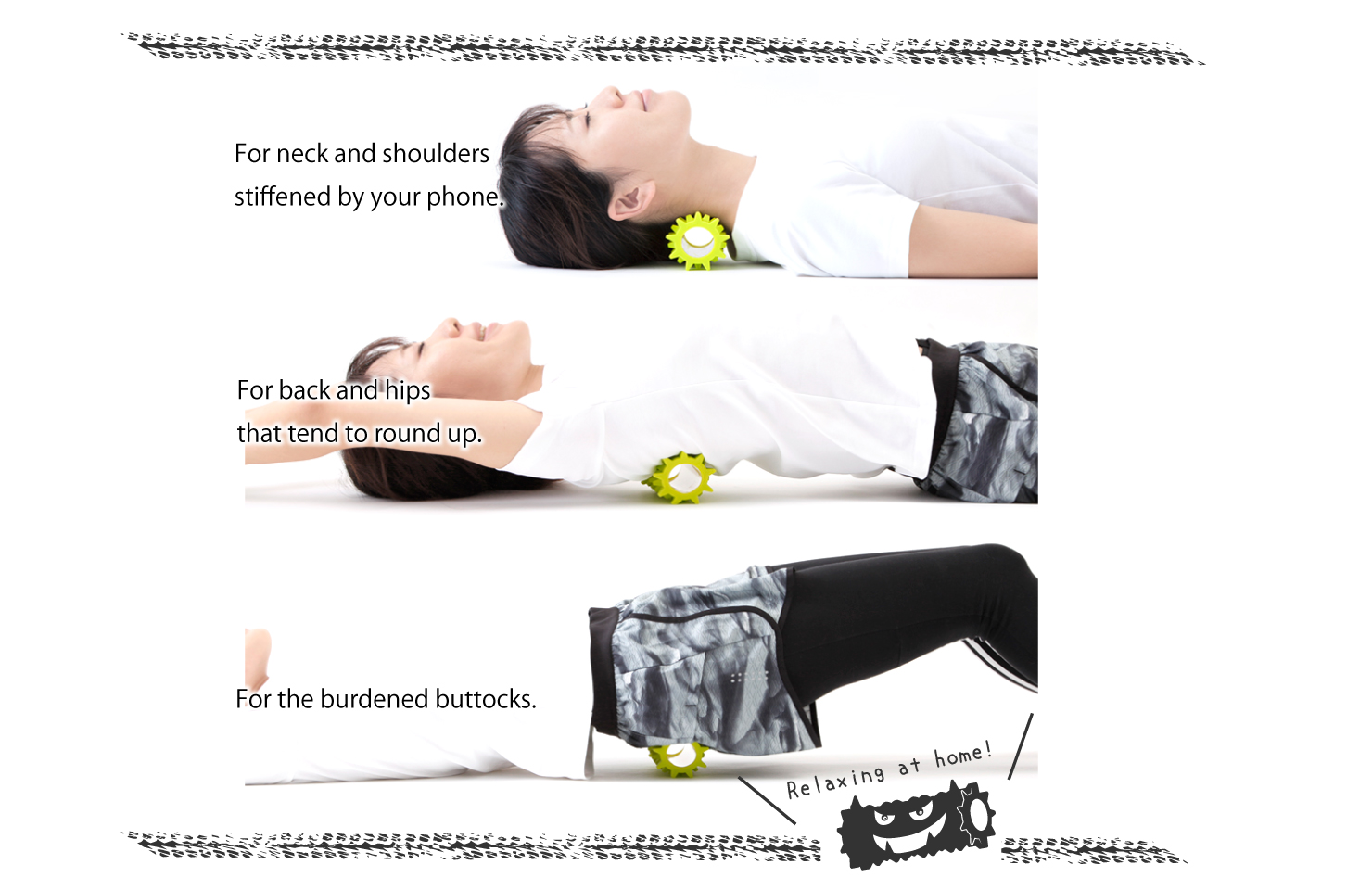 We recommend Oni-goro as a great way to refresh yourself at home. Massage while watching TV. Massage after a bath. You can easily unwind from the day's tiredness while massaging with it.
Product details
Material

Silicone rubber,ABS resin
Colors

Green,Pink
Dimensions

φ69x160mm
Weight

210g
Precautions

● This product is not intended as a medical device. It should only be used for its intended purpose.
● If you experience pain during or after use, suspend use of the product and consult a medical expert.
● Do not use for prolonged periods on the same part of the body.
● Do not use or store near a heater or fire.Do not store in the open air, in the sun, or in high temperatures as it may deform or discolor.