ORIGAMI Kneeling Chair
A foldable thin kneeling chair for easy portability.
1,450JPY
Simple to assemble, just press down while opening and it's done.
Easy assembly; just push it open to complete the process. Please see the video for details.
Thin and lightweight, easy to store and carry, yet load capacity of 100kg.
Weighing only 180 grams and 3 cm thick when folded, it can easily fit in a bag that holds A4-size paper. Despite its small size, it has a load capacity of 100 kg, which is enough to withstand the weight of an average adult sitting on it.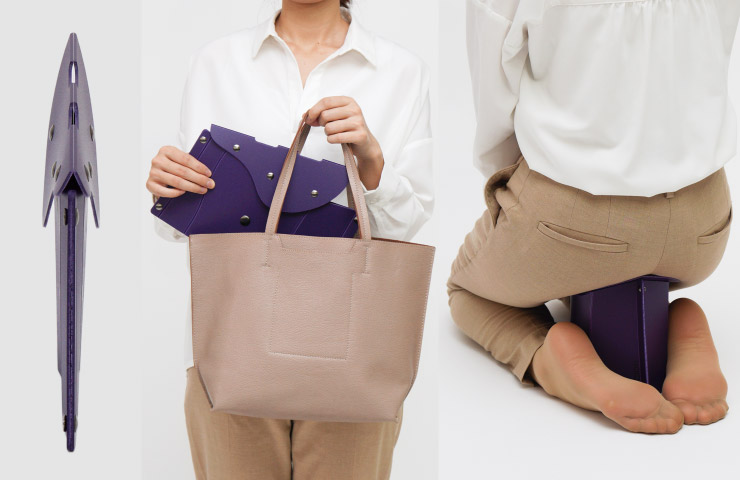 The gently curved surface creates a comfortable sitting position and an aesthetically pleasing silhouette.
The seat is not flat, but has a curved surface that fits the buttocks, and the backs of the thighs do not interfere with the seat surface. The back of the thighs are shaped to prevent interference with the seat.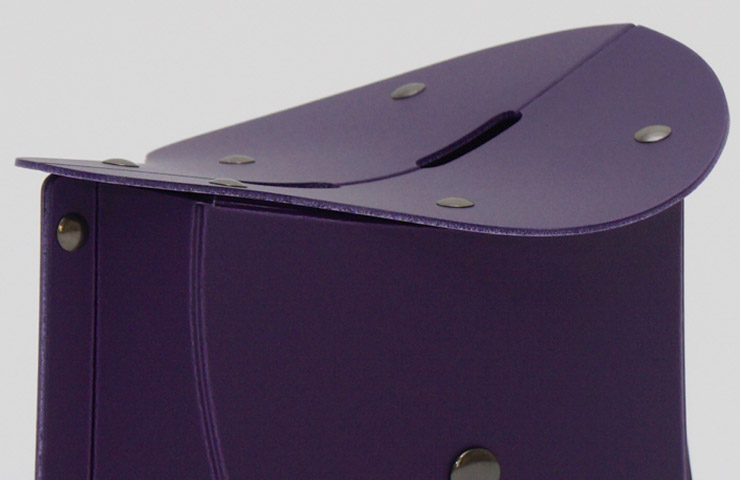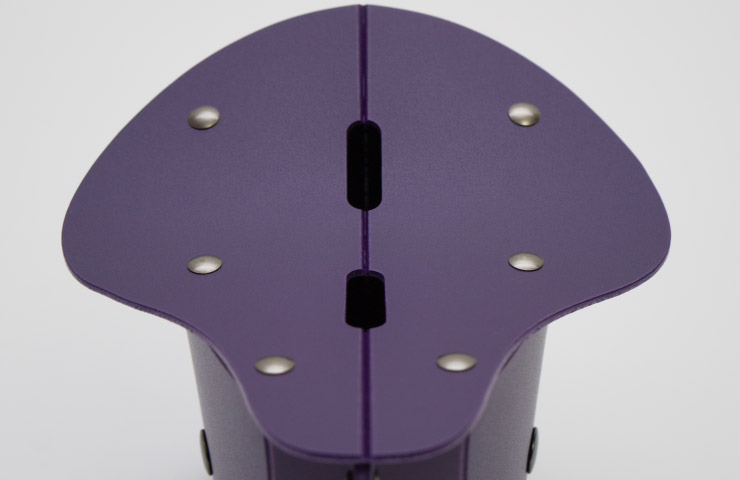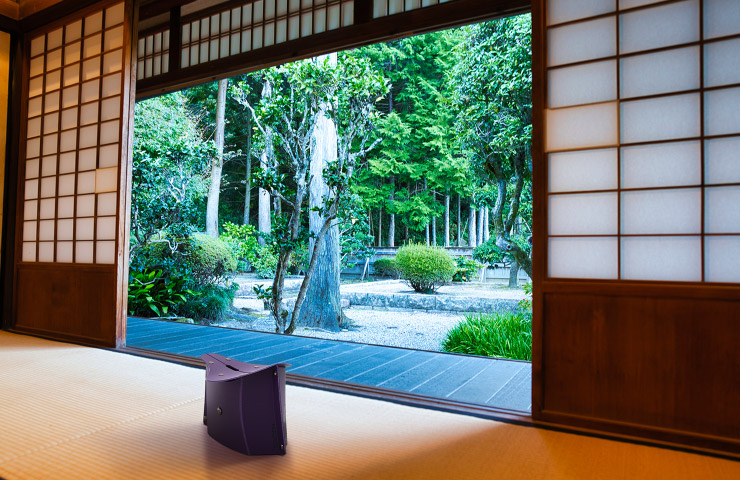 Two major improvements over the previous model.
Improved stability
Stability has been improved by widening the entire surface that meets the ground and making it wider on the buttocks side, where more weight is applied. In addition, the seat is slightly sloped forward to support the upright sitting posture. This leads to improved stability of the chair itself.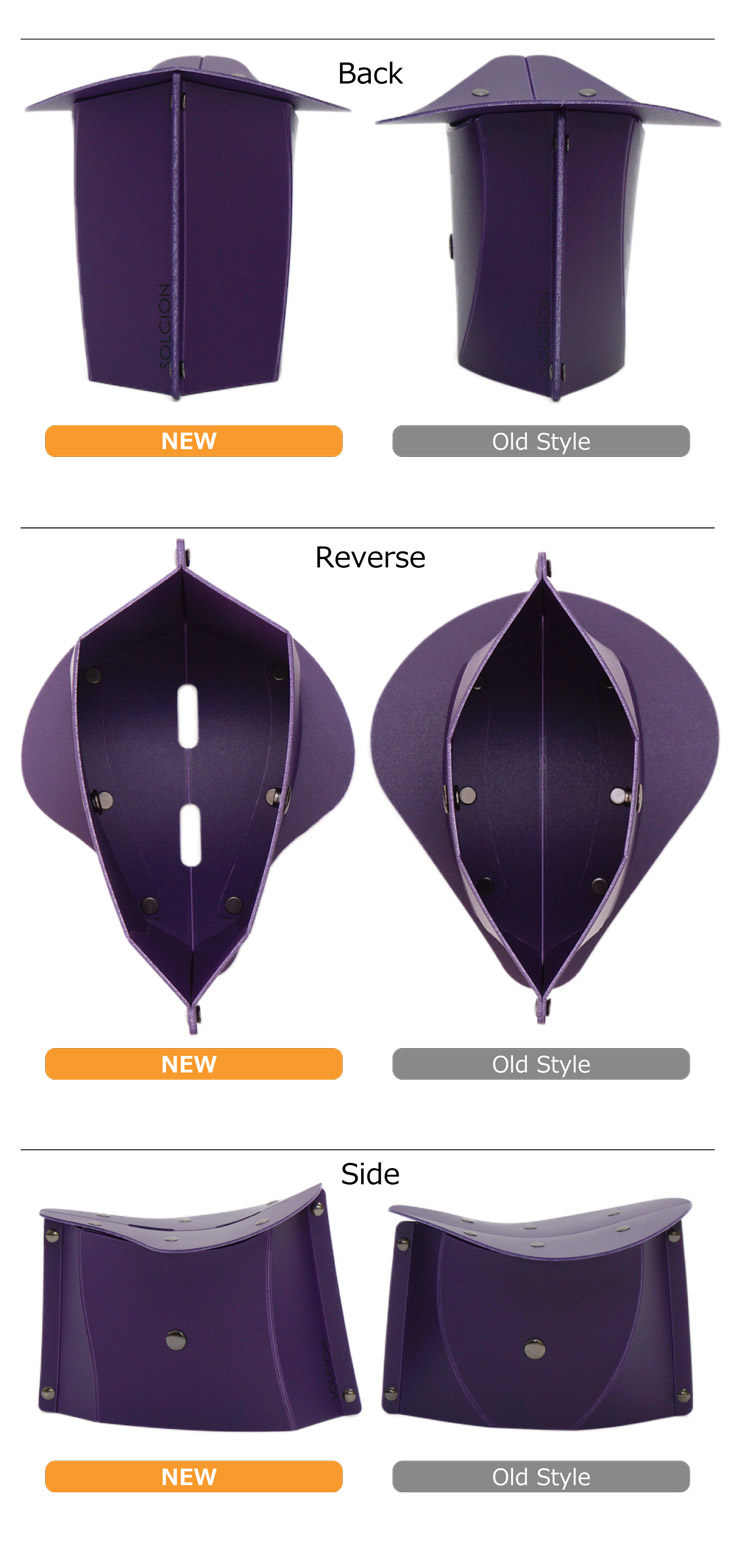 Reduced noise when folding
By providing a hole in the seat surface, the plastic noise that occurs when opening and closing the chair has been reduced.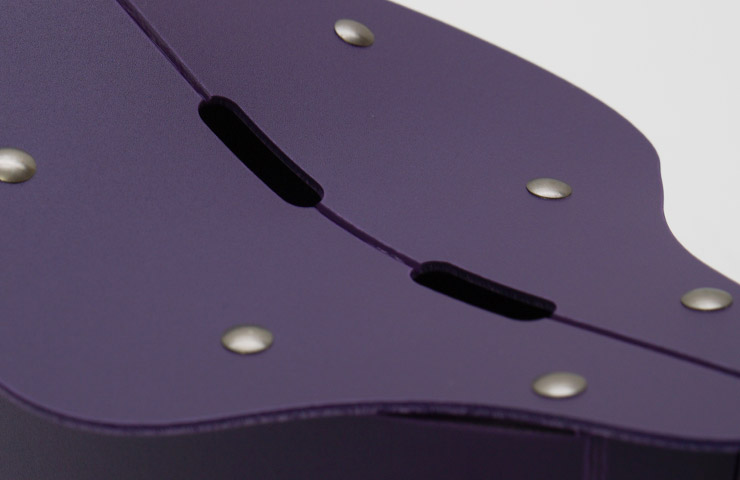 Comments from the developer
Q

1

What prompted you to develop this product?

It was triggered by an experience when I went to a Buddhist memorial service and could not concentrate at all because of the numbness in my legs. We wanted to improve the slightly unstable and loud opening/closing noise of the old PATATTO SEIZA.
Q

2

What do you recommend about this product?

It folds up very compactly, so it is easy to store in a small bag for weddings and funerals, and the change in the shape of the bottom surface has improved stability and reduced the opening and closing noise.
Q

3

Who should use it?

I would like it to be used by people who have difficulty sitting upright and people who want to alleviate numbness.
Product details
Material

Polypropylene, Steel
Colors

Black / Purple
Weight

180g
Holds up to

100kg
Dimensions
Assembled size

185x240x175mm (Seat height : 135mm)
Folded size

285x30x220mm
Notes

•Please do not use for purposes other than sitting.
•Please follow the instruction during use and use only after properly assembled. There is a danger of falling over if not properly assembled.
•Please avoid use on uneven surfaces, steep inclines or in unstable areas. The product may be damage or fall over.
•Please be careful to avoid getting fingers caught in gaps when assembling and folding.
•Please have a guardian close by when being used by a child.
•Sitting on the corners of the seat may cause the shape to deform. Please sit in the middle of the seat without exaggerated force.
•Please use neutral detergent when removing soiling.
•Please keep away from flame or lit cigarettes.