PUSHTTO
Personal substitute stick and pen-shaped spray bottle.
2,000JPY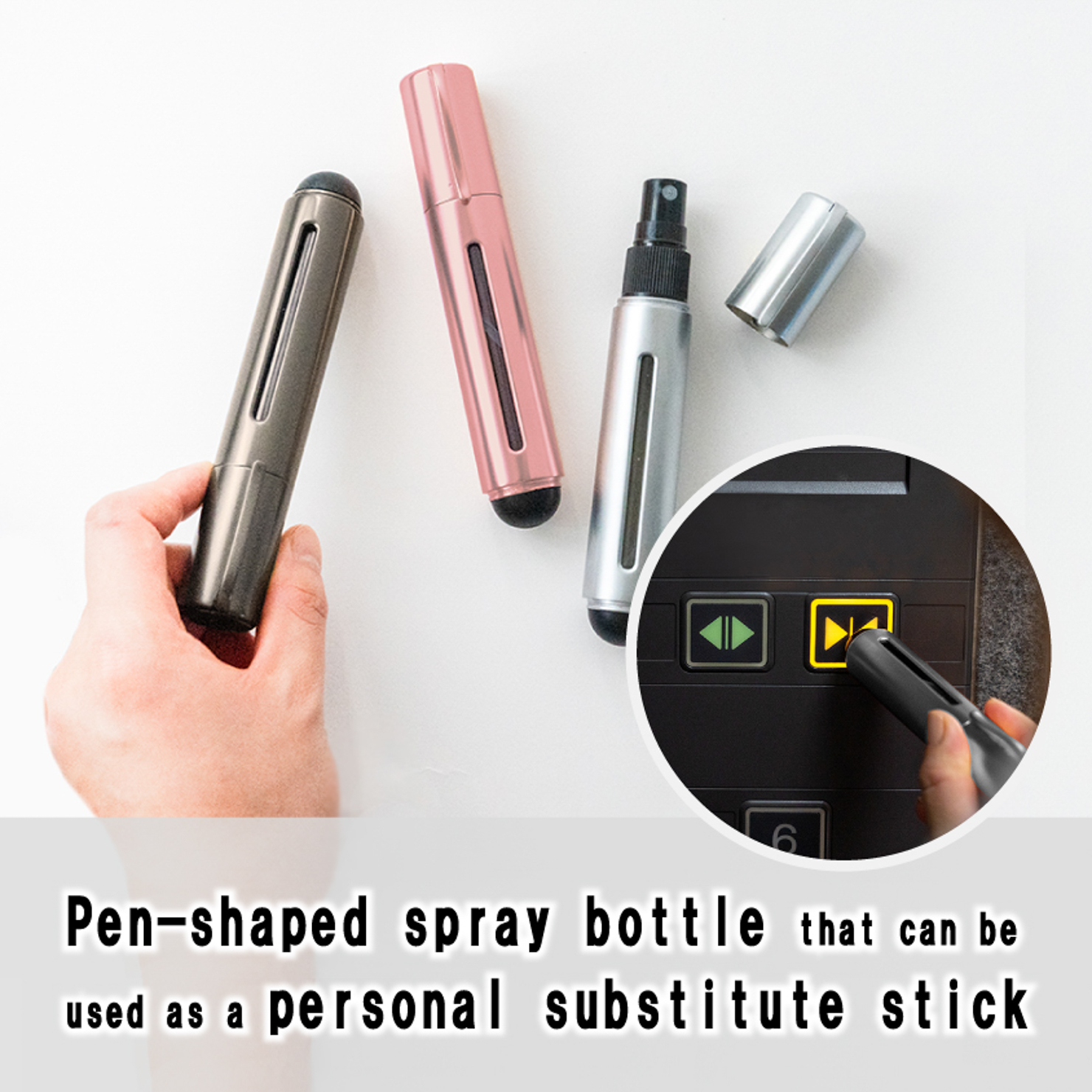 Buttons on elevators, etc., used to be pushed with bare hands as a matter of course.Nowadays, you may not feel comfortable touching them directly, so you may use your elbows or finger joints to push them.In such cases, we would like to introduce you to "PUSHTTO," an item that you can use as a personal substitute to protect yourself from viruses and easily sterilize yourself with a wiping stick.
POINT1 Pen-shaped spray bottle that can be used a lot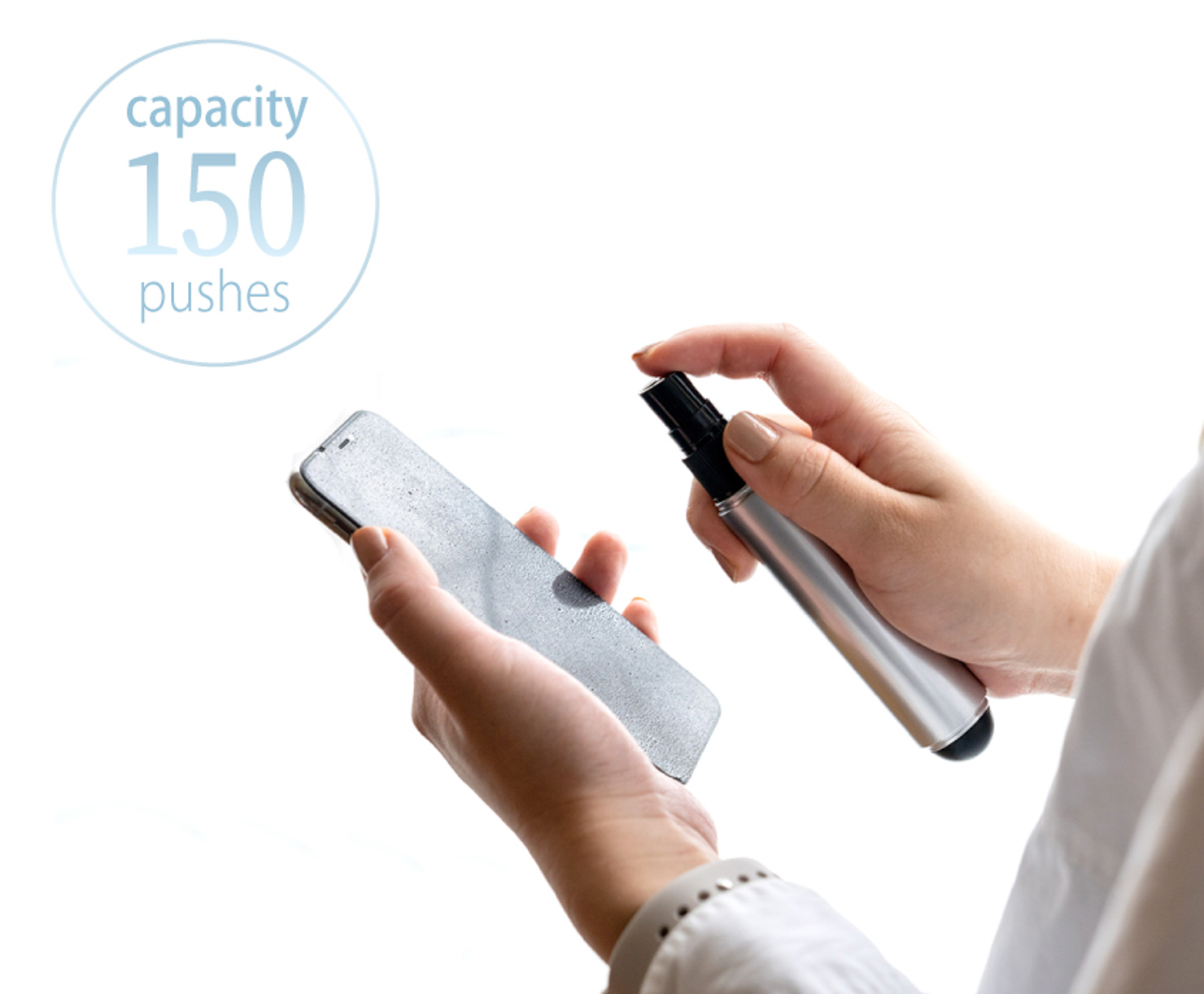 Despite its compact appearance, the PUSHTTO has a capacity of about 150 pushes (21ml). You can use it in restaurants, while working, or anywhere else you go. It also has a window that allows you to see how much is left, making it easy to know when to refill.
Quickly remove and sterilize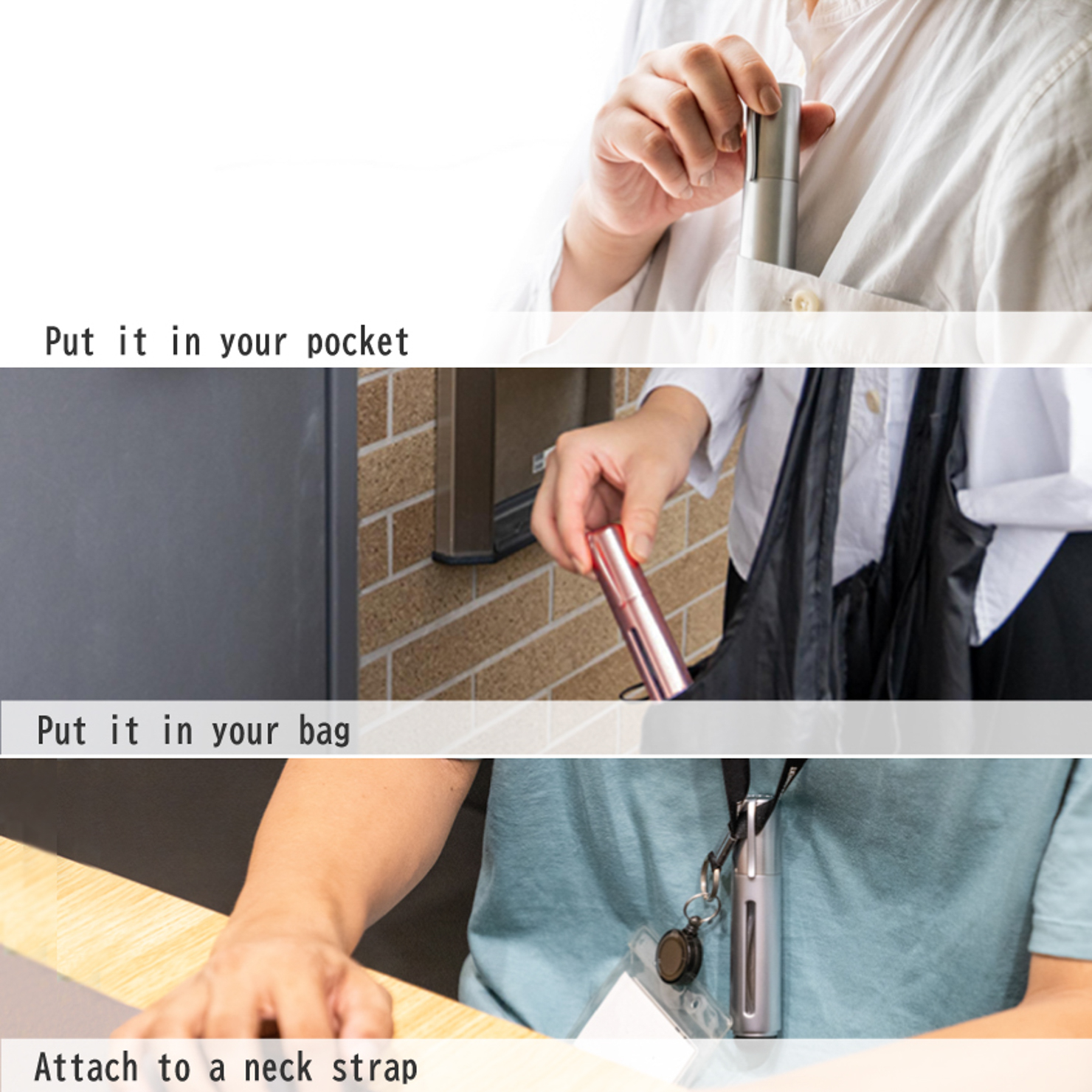 The compact size of "PUSHTTO" (25 mm in diameter x 147 mm in height) makes it easy to carry around in your commuter bag or pocket.It can also be attached to a neck strap by hooking it with the clip on the cap.Keep it on your person where you can easily access it to prevent infections.
POINT2 Personal substitute stick that can be used for electrostatic devices!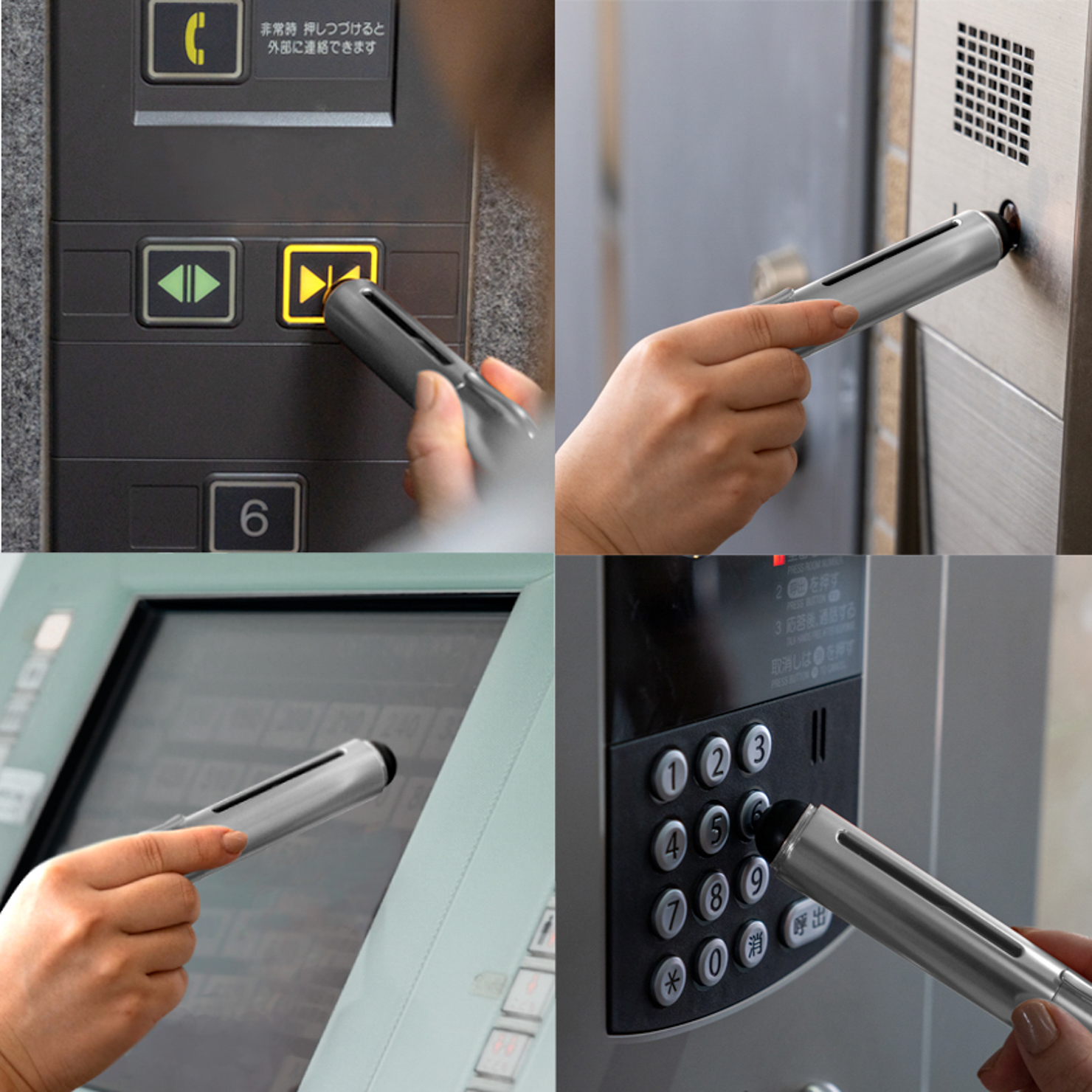 Many people touch elevator buttons, intercoms, and ATM touch panels.With "PUSHTTO," which supports both pressure-sensitive and electrostatic touchscreens, you no longer need to touch them.
POINT3 CStructure of PUSHTTO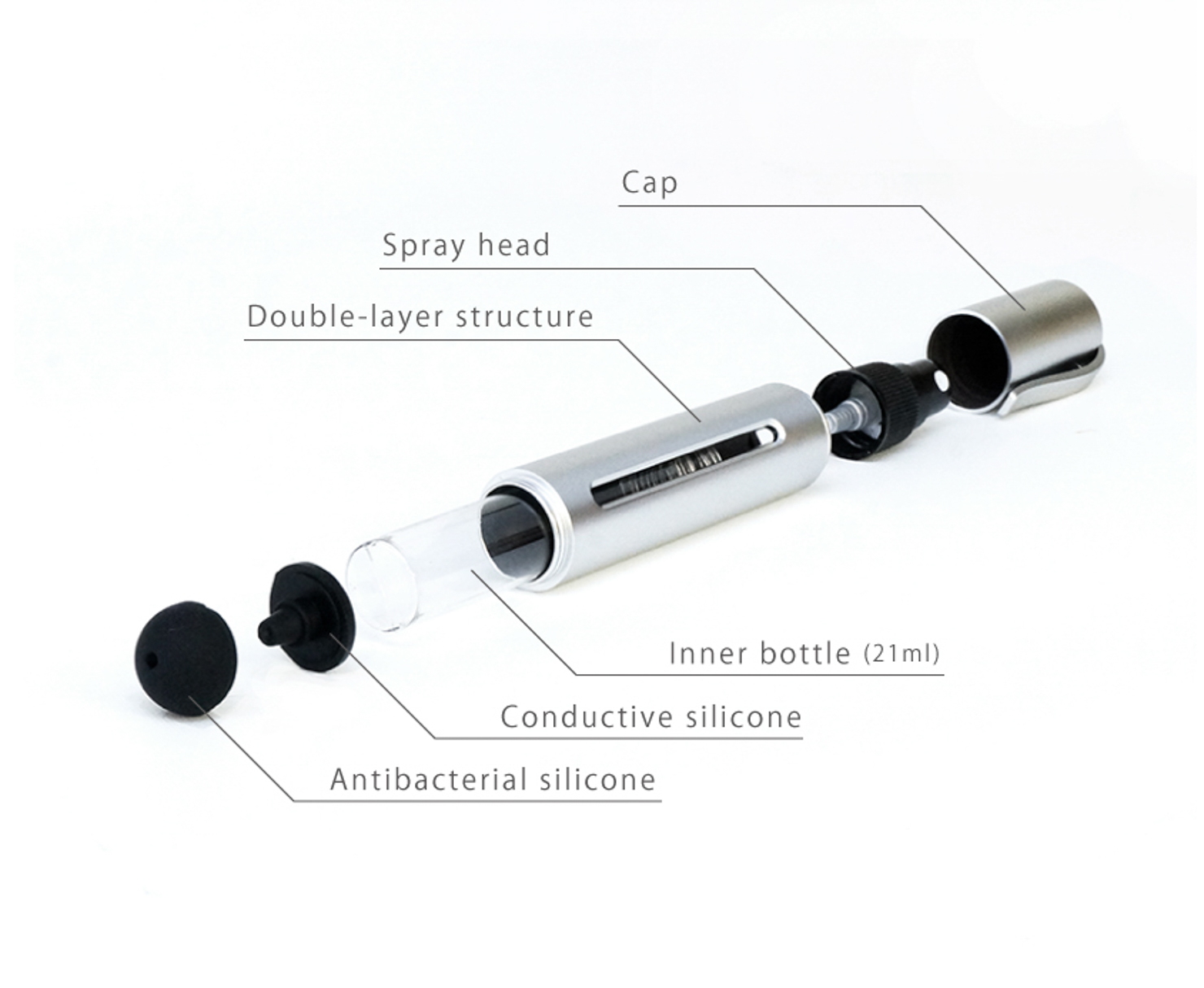 The body can be disassembled and washed as shown in the figure above, so that it can be kept clean.The body has a double-layered structure, which prevents light from penetrating and reduces the deterioration of alcohol caused by ultraviolet rays.The hemispherical silicon has an antibacterial coating to keep it clean. The inner conductive silicone is not coated with antibacterial to maintain conductivity.
It stands on its own, so you can leave it anywhere.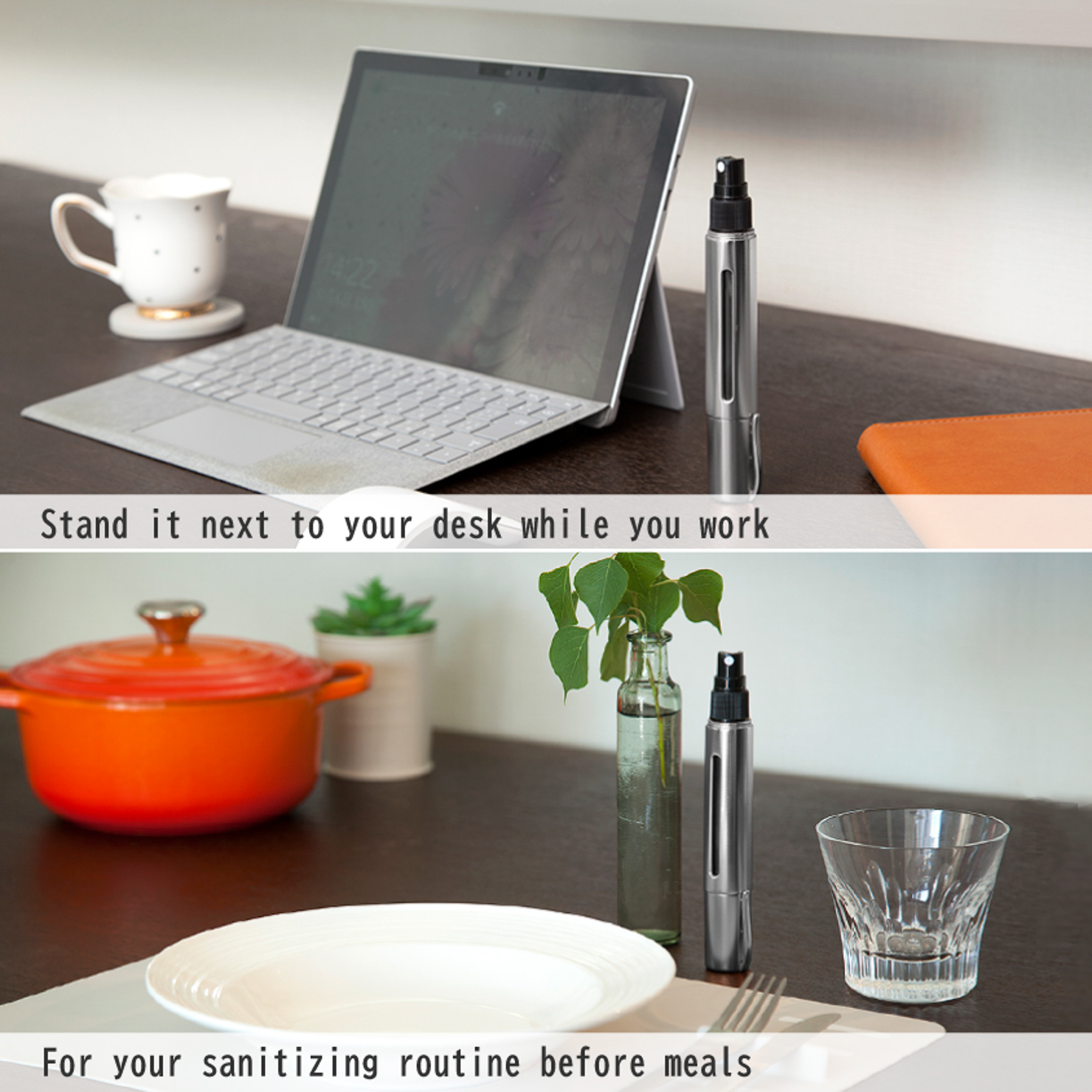 "PUSHTTO" stands on its own when the cap is removed and attached to the bottom. You can place it on your desk while you work, or on your dining table to sanitize the table or before eating or drinking.When placed on the table, it is easy to see, so sterilization becomes a natural habit.
Color variation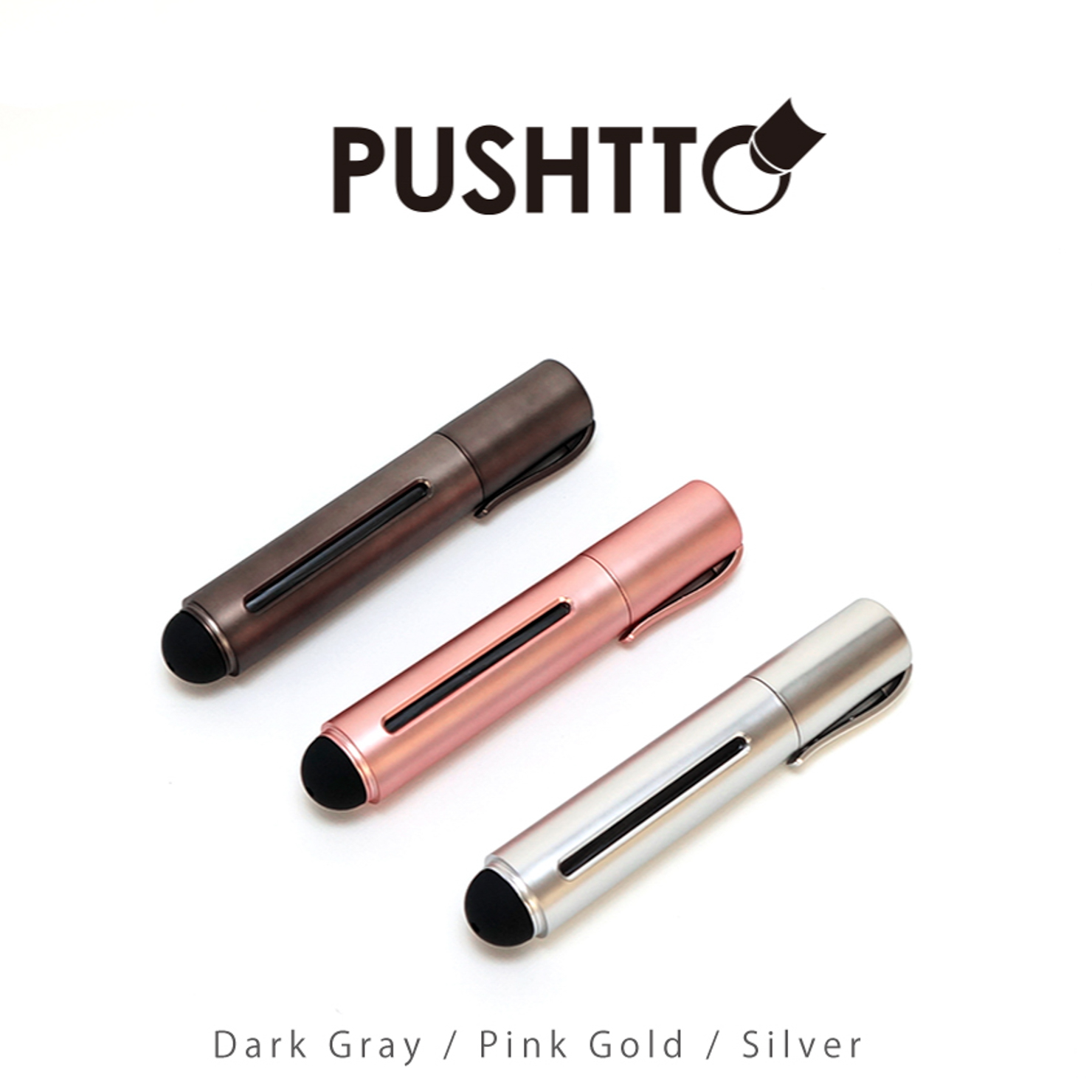 Product details
Material

Outer bottle:ABS resin,Plated,Urethane coating
Inner bottle:PETG resin,Polypropylene
Pen nib:Conductive silicone,Antibacterial silicone
Colors

Silver / Pink Gold / Dark Gray
Dimensions

φ25x147mm
Weight

45g
Accessories

Dropper
Notes

● Do not use this product for any purpose other than its intended use.
● If the product is damaged, stop using it immediately.
● There is a possibility that the product may be damaged or the contents may leak out when the product is exposed to low air pressure or a strong shock.
● Please make sure the cap is tightly closed after use.
● Keep out of the reach of children. Keep out of reach of children.
● Avoid storing in fire, direct sunlight, high temperature and high humidity.
● Do not leave the product for a long time with the contents in it. It may degrade the performance of the contents.
● When refilling, wash and dry the container thoroughly.
● When disposing of the product, please follow the disposal methods of your local government.
● The rubber part of the pen is not replaceable.
● Do not hit the screen hard with this product. It may scratch the screen.
● If the product gets dirty, wipe it off with a dry cloth.